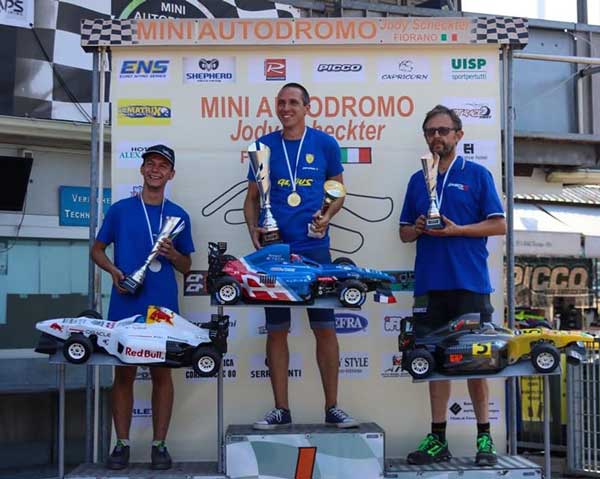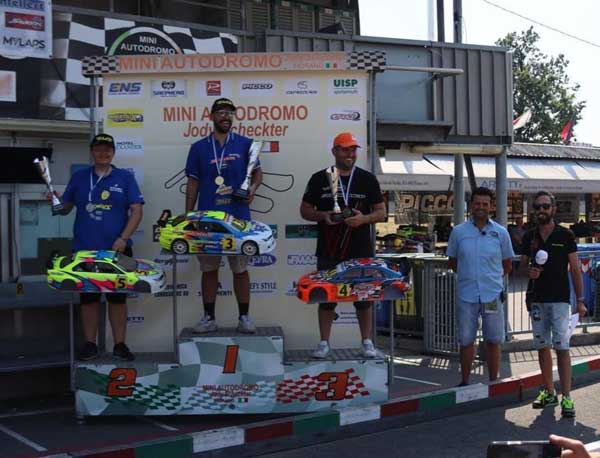 🇬🇧​
A few weeks after winning the 1:8 EFRA European Championships in Lostallo, the Genius RC cars conquer two more important podiums in the 1:5 EFRA European Championships in Fiorano!
The Genius FR2 Evo is the European Champion for Formula 1
We thank our driver Sebastien Marinot who with this victory conquers the 2022 European Champion Title in the category.
In the 1:5 GT category, our driver Bernard-Alain Arnaldi with the Genius XR4.22 wins the title of Vice European Champion 2022.
🇮🇹
Dopo poche settimane dalla vittoria ai Campionati Europei 1:8 EFRA a Lostallo, gli automodelli Genius si aggiudicano altri due importanti podi nei Campionati Europei 1:5 EFRA a Fiorano!
La Genius FR2 Evo è Campione d'Europa per la Formula 1
Ringraziamo il nostro pilota Sebastien Marinot che con questa vittoria conquista il Titolo di Campione Europeo 2022 nella categoria.
Nella categoria 1:5 GT invece, il nostro pilota Bernard-Alain Arnaldi con la Genius XR4.22 conquista il Titolo di Vice Campione Europeo 2022.