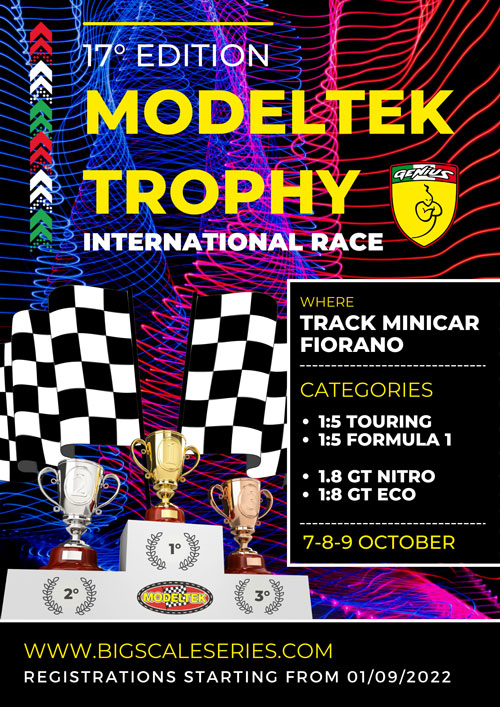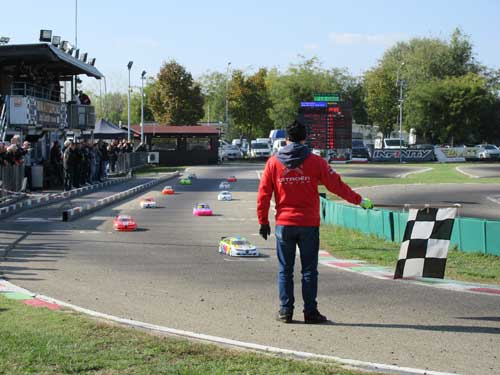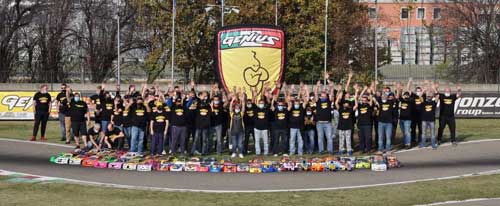 🇬🇧​
The Modeltek Trophy 2022 is coming!
This year the event reaches its 17th edition. It will take place on 7-8-9 October 2022 at the Jody Scheckter Mini Autodrome in Fiorano Modenese (MO).
The categories of RC cars competing this year will include, in addition to the traditional 1/5 Touring (Hobby and Elite) and 1/5 Formula 1, also the 1/8 GT both Nitro and Electric.
Registrations will open from 1st September.
Further information and updated news on the event will be available on our social networks and websites.
We hope many of you will come!
Ready to give gass?
🇮🇹
In arrivo il Trofeo Modeltek 2022!
Quest'anno la manifestazione giunge alla 17° edizione. L'evento si svolgerà il 7-8-9 Ottobre 2022 presso il Mini Autodromo Jody Scheckter di Fiorano Modenese (MO).
Le categorie di automodelli in gara comprenderanno quest'anno, oltre che le tradizionali 1/5 Touring (Hobby e Elite) e 1/5 Formula 1, anche l'1/8 GT sia Nitro che Elettrico.
Le iscrizioni si apriranno dal 1° Settembre.
Ulteriori informazioni e notizie aggiornate sull'evento saranno disponibili sui nostri social e siti web.
Vi aspettiamo numerosi!
Pronti a dare gass?