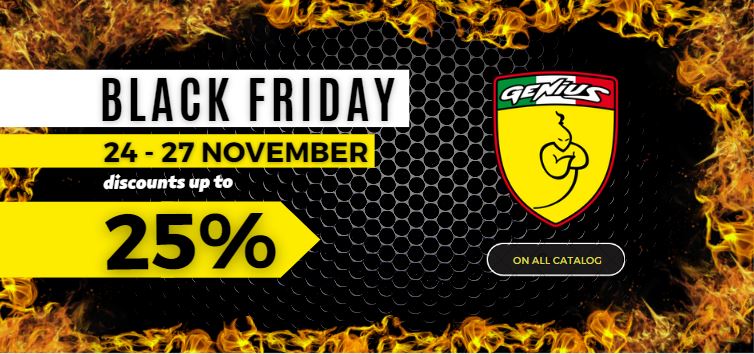 🇬🇧​
Black Friday is coming!
And once again this year Genius Racing is bringing you an amazing choice of offers!
✔️Up to 25% discount on all the products in our catalogue
✔️Up to 20% discount on all Genius RC cars
✔️More than 1700 promotional items
From 24 to 27 November on our website Modeltekshop
Find out more about the offers in the gallery here ​below.
🇮🇹
Il Black Friday sta arrivando!
E anche quest'anno Genius Racing scende in pista con una serie di offerte sconvolgenti!
✔️ Fino al 25% di sconto su tutti i prodotti del nostro catalogo
✔️Fino al 20% di scontosu tutti gli automodelli Genius
✔️  Più di 1700 articoli in promozione
Scopri di più sulle offerte nella galleria di immagini qui sotto.